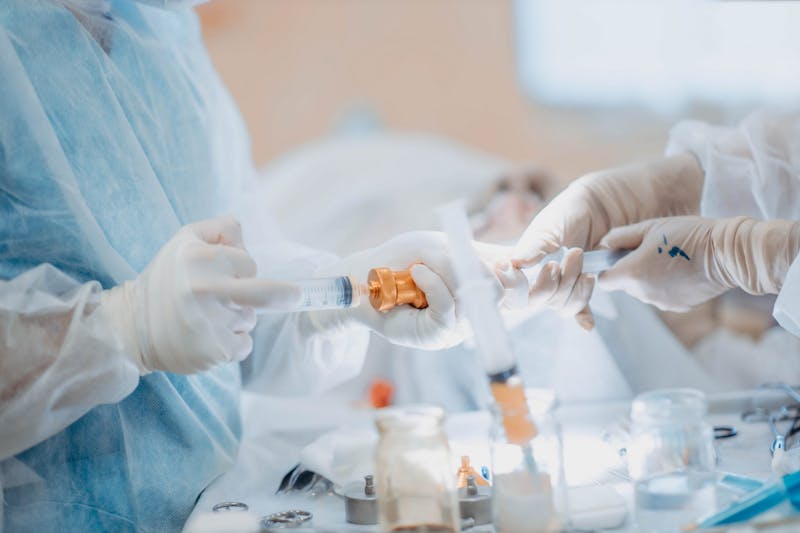 A fat transfer procedure is a more natural option for removing excess fat from selected areas of the body and using that fat to add volume to desired areas of the body such as face, breasts, and buttocks. The procedure uses the fat cells produced in your own body and is taken from areas with unwanted fat, often times the belly, hips, or thighs. The cells are then cleaned and processed to be injected into the specified areas for more fullness.
How Does a Body Fat Transfer Procedure Work?
A fat transfer is a minimally invasive procedure that can be done under local anesthesia in the office (for small areas) or may need to be done under general anesthesia in the surgery center (for larger areas). Typically, the procedure can last anywhere from 1-4 hours (depending on volume transferred and areas treated). Your surgeon will discuss which areas of the body you wish to remove fat in order to see a more contoured figure. After a detailed consultation, the surgeon will remove the fat from the desired area of the body via special fat harvesting liposuction cannulas. From here, the fat cells will be cleaned and processed to a form that they are able to be injected into the specified new location. Your plastic surgeon may overfill your recipient areas to account for the fat cells that will be naturally absorbed by the body. Because of this, the enhanced area may appear swollen or overly large for the first few weeks.
Recovery
Because this is a minimally invasive procedure, recovery is usually quick and easy but will vary depending on the area/scope of the procedure. For instance, pain, bruising and swelling will be far less significant in a facial fat transfer than it will be for a procedure on the breasts or buttocks. We recommend taking at least one week off work to let the more severe swelling subside. Pain medication and compression garments will help patients manage discomfort for the first several days, post-procedure. Strenuous exercise and activity should be avoided for six weeks after the procedure to ensure the fat cells have been properly established.
What Are the Benefits of Body Fat Transfer?
As a natural result of aging, the skin tends to lose volume in areas like the face, hands, breast, and buttocks. We see this effect through fine lines, wrinkles, increased appearance of veins, and sagging skin. A fat transfer procedure not only addresses these issues but also addresses the issue of unwanted fat. Liposuction is a common solution for addressing stubborn fat in common areas such as thighs, belly and hips. A fat transfer procedure can take fat from any area of the body and redistribute it to any area where more contour is desired. Patients experience fuller, smoother, more youthful looking skin while also enjoying a more contoured figure. After the procedure, patients experience younger looking skin in recipient areas as well as a smoother, slimmer and leaner appearance in the donor area.
Choosing Your Plastic Surgeon
While this is a minimally invasive procedure, the results are long lasting. You will want to select a board-certified surgeon with many years of experience. Reputation and accreditation must be considered in your decision. Dr. Dallas Buchanan is rated in the top ten, board-certified plastic surgeons in Tampa. A member of the American Society of Plastic Surgeons (ASPS), the American Society of Aesthetic Plastic Surgeons (ASAPS), and a fellow of the American College of Surgeons (FACS), Dr. Buchanan has many additional accolades to accompany his years of education and experience.
If you are considering a fat transfer procedure, Dr. Buchanan is an excellent choice. Call VIVIFY Plastic Surgery in Tampa today to schedule your complimentary consultation.