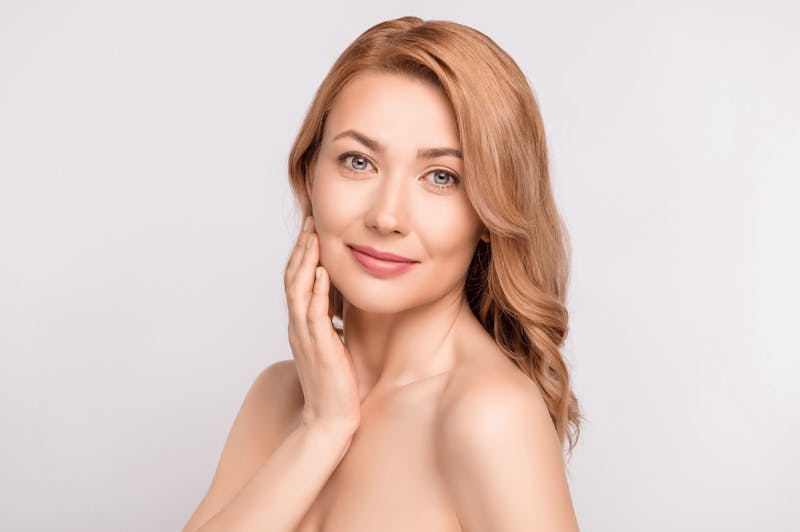 Age and sun damage leave your skin dull, dry, and wrinkled. But when over-the-counter creams and serums don't cut it, it may be time to consider innovative solutions like BroadBand Light Therapy (BBL). This noninvasive treatment uses light energy to heat the top layer of skin and jumpstart collagen production.
BBL is popular because it can manage a wide range of skin concerns that make you feel self-conscious. Below, board-certified nurse practitioner Michelle Buchanan reviews the details of BroadBand Light Therapy and how it works. We also provide tips on making the most of our skin rejuvenation treatment in Tampa, FL. Call VIVIFY Med Spa to schedule your next appointment.
Common causes of skin damage
There are many reasons why our facial skin may appear worn down or damaged. As we age, our skin naturally becomes thinner and less elastic, causing fine lines and sagging skin. At the same time, exposure to UV rays from the sun produces freckles and brown spots. Environmental factors like smoking and pollution also take a toll on our complexion. These issues combined can be difficult to correct with at-home treatments.
People turn to BBL treatment for many reasons, but the most common concerns we treat include:
Fine lines and wrinkles
Sagging skin
Brown spots
Redness
Rosacea
Sun damage
How BBL treatment repairs damaged skin
BroadBand Light Therapy uses light energy to heat the upper layers of skin. This process jump-starts natural collagen production, which leads to firmer and more youthful-looking tissue. BBL is considered safe when performed by an experienced provider, and most people report minimal discomfort during the procedure. VIVIFY Med Spa offers the latest in BBL technology and personalized treatment plans so you can achieve your desired results.
Nurse practitioner Michelle Buchanan begins by assessing your skin and listening to your concerns – this allows us to determine the right settings and number of sessions needed. BBL can be performed by itself or combined with other skin rejuvenation treatments in Tampa, FL for the best results possible.
What happens during BroadBand Light Therapy?
BroadBand Light Therapy is a quick and easy procedure that can be performed in-office. During an appointment, you recline in a relaxing chair while the BBL device is carefully passed over your skin. You may feel a warm sensation, but this is temporary and should not be painful. VIVIFY Med Spa uses a soothing lotion to keep you comfortable during your session.
When to expect results from BBL treatment
You can see a real difference in your skin within 2 – 6 weeks, with full results showing after several consistent sessions with our team. BroadBand Light Therapy produces long-lasting results, but you may need periodic touch-ups to maintain your desired look. Our post-session instructions can include information about when to schedule your next appointment.
Once the recovery period is complete, patients enjoy vibrant and healthy skin that feels softer and looks smoother. Many people even plan BBL sessions around major events like weddings and reunions to look their best for the big day.
Renew your skin with BBL
Our skin requires extra care and attention as we age. BroadBand Light Therapy can be a powerful tool against fine lines and sun damage. If your complexion could use a pick-me-up in Tampa, FL, call VIVIFY Med Spa to book a skin rejuvenation appointment with board-certified nurse practitioner Michelle Buchanan. BroadBand Light Therapy can help you achieve brighter, smoother skin.