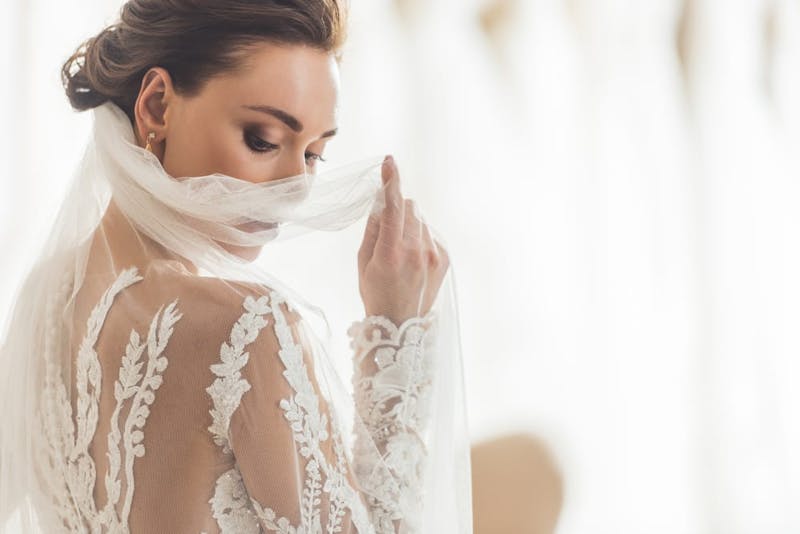 Wedding season is officially upon us. If your big day is coming up, we have you covered! From Brides and Grooms (and their mothers too!) to bridesmaids and groomsmen, VIVIFY has just what you need to get you looking and feeling your best.
Groomsmen
Even the guys want to come looking sharp! If you're looking to improve uneven, or rough skin texture, fine lines or wrinkles, crow's feet (around the eyes), acne scars, lines around the mouth, sun damaged skin, scars from surgery or stretch marks, Microneedling (Collagen Induction Therapy) can give you the results you are after. No need to worry, it is virtually pain-free and only results in some redness or slight swelling. You will want to make sure to schedule this procedure at least a few days before the wedding as the redness can last up to 72 hours.
Bridesmaids
Girls, it's time to put your best face forward! Let's get those lips plump and pouty and smooth all your fine lines and wrinkles with Hyaluronic Acid (HA) fillers. HA fillers restore volume and fullness to the face and can create improved shape and contours in areas of unevenness or hollowing. Fillers typically last several months, so planning a consultation with Dr. Buchanan a month or two before the wedding will ensure that you are wedding ready!
Mothers of the Bride and Groom
You've waited for this special day all your child's life. We know that you are excited to celebrate with so many friends and family members and how important it is for you to be absolutely stunning as well! VIVIFY is happy to offer Botox treatments for any area of the face that you are looking to improve. Botox is useful in
Providing a lateral eyebrow lift

Correcting brow or lip asymmetry

Providing an appearance of fuller lips

Correction of a "gummy smile"

Improvement in fine lines and wrinkles or downturn of the corners of the mouth

Decreasing the appearance of wrinkling and dimpling of the chin
Botox injections are quick and easy, taking just 10-15 minutes in our office. You will want to schedule an appointment for at least a few weeks before the wedding as results are typically at peak in about 2 weeks and last between 3-4 months.
To correct uneven skin tone, you may consider Laser Skin Resurfacing. This procedure includes the use of specialized lasers to improve age spots, scars, fine lines and wrinkles, crow's feet, sagging skin or uneven skin tone. This treatment will promote collagen production, which in turn will produce new, smoother, and firmer skin. Although this is an outpatient procedure, the downtime for recovery varies. You should allow yourself several weeks to recover completely when scheduling this treatment before the wedding.
If your goal is to have tighter, smoother skin around the face, neck, or jawline, long term then a facelift is the answer. A facelift will correct lines and wrinkles that appear between the nose and mouth area as well as saggy cheeks, slackening jawline, jowl development or loose skin in the neck and chin area and creases below the eyes. Results from a facelift procedure typically last between 10-15 years. Recovery time varies from patient to patient, but you will want to plan your surgical procedure at least three months prior to the big day.
Sometimes all you need to look and feel your best is a little lift. A lip lift to be more specific! Thin lips or lips that are sagging due to natural aging can be corrected with a simple surgical procedure that provides a fuller, more enhanced appearance. You will want to schedule this procedure a few weeks before the wedding to ensure enough time for the incision and any bruising or swelling to heal.
Groom
Botox is not just for your mothers, guys! If you are worried about excessive sweating on the day of your big event, you might want to consider it too. Botox can be effective in reduction of excessive sweating due to the hyperactivity of the exocrine glands.
If getting in shape in time for the wedding is more of a concern, VIVIFY has you covered with MORPHEUS8, a deep fractional remodeling device that addresses fat on the face and body while also providing significant skin tightening. Morpheus8 shapes and smooths the skin, creating contours that look natural so you will feel your best on the day of your wedding. You will want to schedule an appointment around three weeks before the event, as best results are seen after three weeks and last up to three months.
Bride
Your wedding day, the day you have dreamed of all your life! You've done all the planning, shopping, and preparing and now it's time to take care of you! Let VIVIFY help you achieve the exact look and feel that you desire. We have absolutely everything you need.
BODYTITE
Have you been dieting and exercising to feel amazing on your big day? That often leaves us with baggy skin or stubborn fat that we just can't get rid of. BodytTite gently treats fat in stubborn areas while tightening the skin, helping you sculpt your body into its ultimate shape. While BodyTite is minimally invasive, requires little downtime, and provides surgical-like results with minimal scarring, you will want to schedule an appointment 3 – 6 months before the wedding as this is when the best results are visible. Down time can last anywhere from 1-10 days.
FACETITE
Looking for a lifted look? FaceTite uses minimally invasive radiofrequency waves to dissolve fat and tighten excess skin on the face and neck while providing incredible skin laxity improvement. In contrast to a traditional facelift, this procedure is minimally invasive with very little downtime, swelling or scarring. Results can be seen immediately but you may want to schedule this procedure for around six weeks before the wedding for best results.
MORPHEUS8
If diet and exercise has left you with areas of the body that you are not completely satisfied with, Morpheus8 could be the answer you are looking for. It can be used to target all areas such as the face, neck, chest, abdomen, arms, and legs, which need to increase laxity and a smoother appearance. Morpheus8 shapes and smooths the skin while also providing significant skin tightening. Most results appear after three weeks and continue for up to three months post-treatment.
No need for filters! VIVIFY is here to help you look and feel your best! Whether it is your big day, or you are a special part of this memorable event, make sure you are wedding ready with a personalized treatment plan from VIVIFY Plastic Surgery in Tampa.