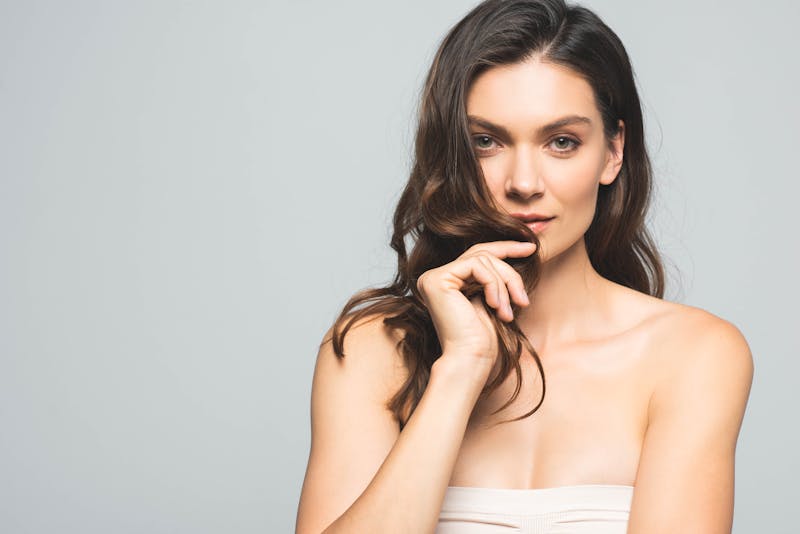 What is Facial Fat Transfer?
As we age, we can begin to see less and less volume in our face over time. The area of the lips, cheeks and under the eyes can become sunken and have a greater appearance of wrinkles, crow's feet, and fine lines. Facial fat transfer, or fat grafting, is a procedure that removes fat from other areas of the body, processes it to be reused and then places the natural fat in other, specific areas through injection. This procedure restores volume to desired areas of the face for long lasting, smoother, more full looking skin.
What Takes Place During a Facial Fat Transfer Procedure?
A facial fat transfer is a minimally invasive, outpatient procedure that can be done under local anesthesia or sedation. It requires no surgery at all. Fat cells will be removed via liposuction from specified areas of your body where excess fat is available. The fat cells will be cleaned and processed to become ready for injection. The cells will then be injected into the areas of the face that are predetermined during a consultation with your plastic surgeon. At the time of the procedure, the targeted areas will appear swollen due to over filling the skin with the natural fat cells. This is because throughout the course of healing, the body will naturally absorb a small amount of the fat cells due to their organic nature.
What Does the Recovery Process Look Like?
Facial fat transfer is an outpatient procedure. If performed under local anesthesia, patients can drive themselves home immediately following their treatment. We recommend taking a week off work until most of the swelling subsides. Sleeping on your back and avoiding any vigorous movement of the face, like strenuous exercise will ensure that the fat cells will become better established in their intended location.
Additional Benefits of Facial Fat Transfer-
More and more patients are choosing Facial fat transfer over dermal fillers simply because of the longer lasting results. Patients will experience fuller, softer, younger looking skin for years after their treatment, compared to a relatively short period of time between necessary filler treatments. Additionally, facial fat transfer is often preferred because of the use of natural body cells. The procedure does not involve any chemicals or implants, leading to less risk for patients to experience adverse reactions to the treatment. Lastly, patients are pleased with the less invasive approach to younger looking skin. The entire procedure is done using injections with small sized needles, meaning patients won't have to worry about any scarring.
If you believe a facial fat transfer is the solution you are looking for to restore a fuller, more youthful appearance to your skin, call VIVIFY today to schedule a free, private consultation with one of top Board-certified plastic surgeons in Tampa, Dr. Buchanan today! 1-833-284-8439