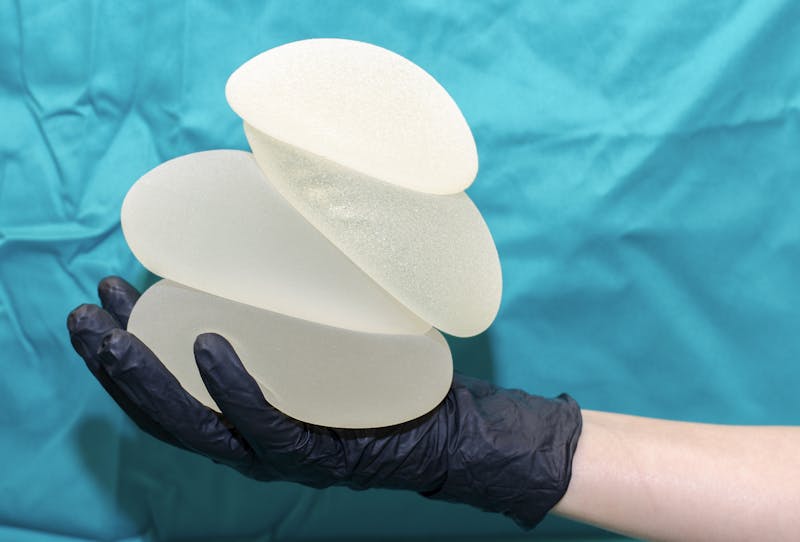 Bigger isn't always better. Sometimes… But not always.
When it comes to choosing the right implant size and shape for your breast augmentation, there is much to consider. Most importantly, is that you are happy with the results of your procedure. Choosing the wrong size, shape, or profile of implants for you personally, can cause serious disappointment. To achieve total satisfaction with your breast augmentation, it is important to inform yourself of all your options so that you are sure to select what is right for you.
Size
Choosing the right size of implant for your body is not the same as choosing the correct bra size. Many patients assume that they can go from an "A cup" to a "D cup" after their augmentation. While this is technically true, implant sizes are not measured in cup sizes. Implants are measured by a unit referred to as cc's (cubic centimeters) or milliliters. There is so much variation in cup sizes that it is an inaccurate way to judge sizes. Using cc's, your surgeon will be able to give you a rough idea of the approximate cup size you will be after recovery from your procedure.
When choosing how much larger you would like your breasts to be after surgery, you must consider the look you are trying to achieve. For a more natural look, you may use a smaller implant for a more petite body type. For larger or taller women, a larger implant may still look natural. Your plastic surgeon will have a consultation with you before your surgery to go over what size of implant would be best for your body type.
Also, to be considered is your lifestyle. If you are very athletic, you may find increasing your breast size too much to be uncomfortable. Maintaining your desired activities comfortably might mean a smaller more natural size of implant as well.
Shape
The natural shape of a woman's breast changes so much from one patient to the next. Therefore, there is also variety in the shape of implants. When referring to the shape of the implant, your surgeon will explain that the implant can be tall, wide, or vary in projection. The shape of the implant will determine the fullness of each part of the breast. There are also round, or teardrop shaped implants. Teardrop shaped implants give a more tapered look to the breast while round implants typically produce a more rounded breast.
Type of Implant
The most commonly used material for breast implants is either saline or silicone gel. Silicone is more popular because of its natural look and feel. Saline provides a firmer look and feel. Another option for breast implants is a "Fat Transfer Breast Augmentation". This is where liposuction is performed on any area of the body with excess fat. This fat is then processed and injected into the tissues of the breast.
Implant Profiles
There are several breast implant profiles to consider. Low, moderate, and high profile implants are the most common. There can even be in-between options (such as "low plus" or "moderate plus" or even "extra high"). A lower profile means there will be less projection of the breast for a given cc's of volume (and thus a wider/taller implant for a given volume). A low-profile implant will provide a smaller more natural look while the high-profile implant will be a larger size implant that produces more projection.
A breast augmentation can be the best decision you ever make. With the above information carefully considered you can be sure that you achieve the results you desire with VIVIFY Plastic Surgery in Tampa. Partner with our board-certified, top plastic surgeon in Tampa, Dr. Dallas Buchanan to find the exact right fit for you. Call today for your complimentary consultation 1-833-284-8439