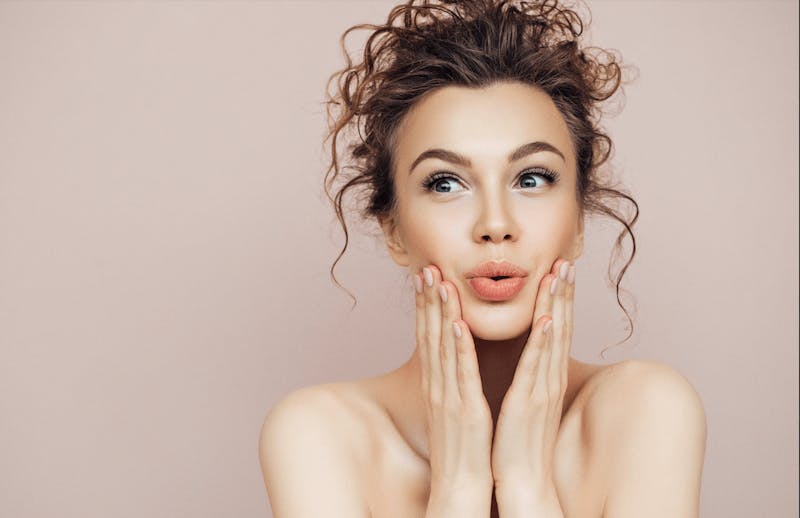 Laser treatments are a popular way to improve your skin, especially when over-the-counter creams do not produce safe or long-lasting results. By targeting problem areas with concentrated beams of light, VIVIFYMed Spa can smooth out rough skin texture and other common but frustrating issues.
Board-certified nurse practitioner Michelle Buchanan is proud to provide high-quality aesthetic treatments in a comfortable and relaxed environment. Learn more about advanced laser skin resurfacing by calling for an appointment in Tampa, FL today.
What causes rough or textured skin?
Many factors contribute to the development of textured skin, including natural age and sun damage. Ultraviolet (UV) rays from the sun cause collagen fibers to break down over time, leading to wrinkles and sagging. Smoking also accelerates the aging process and makes skin appear dull and dry.
Drugstore solutions and creams can only do so much to improve the look and feel of rough skin. Those unhappy with their appearance can look into cutting-edge laser treatments by VIVIFY Med Spa.
How does laser skin resurfacing work?
VIVIFY Med Spa offers personalized treatment plans based on your unique complexion and cosmetic goals. For instance, ablative lasers remove the outermost layer of skin to encourage the growth of new and healthy skin cells. Non-ablative lasers do not remove skin but heat the tissue beneath the surface to stimulate collagen production.
Fractional laser treatments are also available and combine the benefits of ablative and non-ablative lasers. Treatment works on the upper and lower layers of skin to provide dramatic results.
When will my skin appear smoother?
It depends on the treatment chosen and the severity of your issues. Patients may experience pink and swollen skin for several days, then peeling and flaking for 3 – 5-days. Protect your skin from sun damage during this time and avoid using harsh cleansers or scrubs. VIVIFY Med Spa will provide detailed instructions about recovery in Tampa, FL.
It could take 2 – 3 weeks to heal from a more intense laser treatment, but softer and brighter skin will start to show once the peeling process is complete. Our patients are happy to report a significant improvement in skin texture and tone. Results are long-lasting, but you can maintain your outcomes with touch-ups as recommended.
What happens during a laser skin consultation?
A consultation is the best way to learn more about laser skin resurfacing and determine if you are an ideal candidate. During your appointment, we closely examine your skin and ask about your medical history and cosmetic goals. We also review the different types of laser treatments available and make personalized suggestions.
Patients who undergo treatment will be given a topical retinoid for 2 – 3 weeks beforehand to prepare their skin. It is also important to avoid tanning, whether from the sun or on a tanning bed. UV damage only increases your risk for skin damage and scarring. We ensure each patient is fully prepared before moving forward.
Treat textured skin
Rough skin can make you feel less confident about your appearance. VIVIFY Med Spa offers advanced laser skin resurfacing in Tampa, FL to smooth away rough patches and create a more youthful complexion. Schedule a consultation by calling one of our team members. Board-certified nurse practitioner Michelle Buchanan knows how to help you achieve your best look.