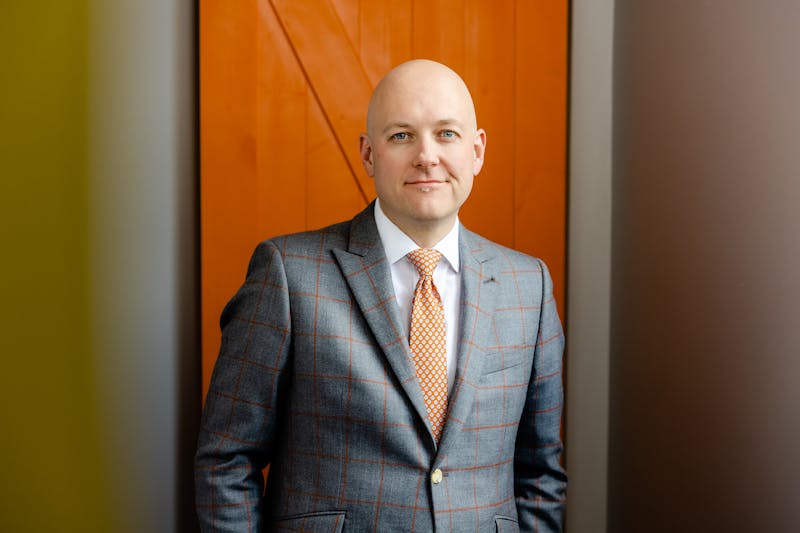 When choosing a plastic surgeon for your aesthetic journey, one factor stands out above all else: board certification. At VIVIFY Plastic Surgery, we understand the paramount importance of this distinction, and our board-certified plastic surgeon, Dr. Dallas R. Buchanan, exemplifies the commitment to excellence that this certification signifies.
The Gold Standard: Dr. Dallas R. Buchanan's Board Certification

Dr. Buchanan holds the prestigious board certification from the American Board of Plastic Surgery (ABPS), the only plastic surgery board approved by the American Board of Medical Specialties (ABMS). This certification is not just a title; it represents a rigorous education, training, and examination process that ensures Dr. Buchanan's expertise in plastic surgery.
However, Dr. Buchanan's board certification is more than just a credential; it's a commitment to excellence and a testament to his dedication to providing safe and effective plastic surgery procedures. His patients can rest assured that they are in the capable hands of a plastic surgeon who meets the industry's highest standards of competence and ethics.
Dr. Buchanan's Memberships

Beyond board certification, Dr. Dallas R. Buchanan is an active member of esteemed organizations such as the American Society of Plastic Surgeons (ASPS) and the American Society of Aesthetic Plastic Surgeons (ASAPS). Membership in these organizations demonstrates his commitment to staying up-to-date with the latest advancements and techniques in plastic surgery. It also fosters a culture of continuous learning and improvement at VIVIFY Plastic Surgery, ensuring our patients receive the best care possible.
Additionally, Dr. Buchanan holds the title of Fellow of the American College of Surgeons (FACS), an accolade reserved for surgeons who have met rigorous standards of professional competence and ethical conduct. This recognition further underscores his dedication to providing exceptional care to his patients.
The Safe Haven: VIVIFY Surgery Center's Accreditation

VIVIFY Plastic Surgery is proud to have our state-of-the-art VIVIFY Surgery Center fully accredited. Accreditation is not mandatory for surgical facilities, but it's a choice we've made to ensure our patients' highest safety and quality.
Accreditation is typically granted by an independent organization that evaluates the facility's compliance with established standards and guidelines. The accreditation process involves a thorough review of the facility's policies and procedures and an on-site inspection to ensure that the facility meets the required standards for safety, cleanliness, and quality of care. While accreditation can take several months to complete, ensuring that our patients receive the best possible care is well worth the effort.
Our surgery center is equipped with the latest cutting-edge equipment and supplies, meeting and often exceeding the stringent requirements set by accreditation bodies. The VIVIFY team of highly trained and experienced staff is well-versed in performing a wide range of plastic surgery procedures. This combination of a top-tier surgical facility and expert personnel guarantees our patients a safe and comfortable experience throughout their plastic surgery journey.
Your Safety And Confidence Is Our Priority

We understand that choosing to undergo a plastic surgery procedure is a significant decision. Dr. Dallas R. Buchanan's board certification, professional affiliations, and our fully accredited VIVIFY Surgery Center are all vital components of our commitment to elevating your confidence and ensuring your safety.
When you choose VIVIFY Plastic Surgery, you choose excellence, professionalism, and a team that prioritizes your well-being. Your journey to a more confident you begins with the assurance that you're in the hands of a board-certified expert in the field of plastic surgery, Dr. Dallas R. Buchanan, and a surgical center dedicated to your safety and satisfaction.
Contact us today to schedule your consultation and take the first step toward realizing your aesthetic goals with confidence and peace of mind!