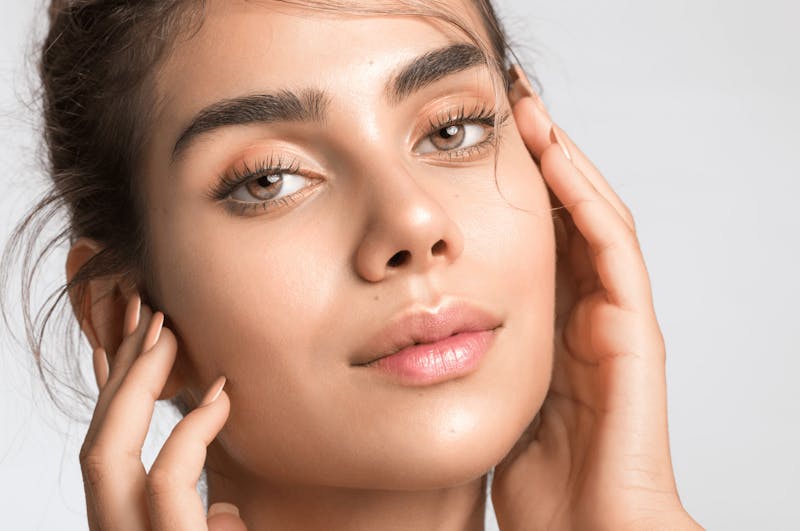 BOTOX injections are a well-known way to improve the appearance of fine lines and creases. These wrinkle relaxers are derived from botulinum toxin, which temporarily paralyzes the muscles that cause signs of aging. VIVIFY Med Spa can target three main areas of the face – around the forehead, eyes, and mouth – to help provide patients with a youthful appearance in Tampa, FL.
Board-certified nurse practitioner and certified master injector Michelle Buchanan understands that each patient is unique and deserves personalized care. That's why we offer custom injectable treatments using the latest techniques in the industry. Read on to learn about BOTOX and how our approach helps you look and feel refreshed long-term.
About BOTOX and how it works
We gradually lose collagen production as we age – an essential protein that keeps our skin elastic and firm. Factors like genetics and sun exposure also lead to premature aging. However, the most common cause of wrinkles is muscle contractions from making facial expressions like squinting or frowning. These are called dynamic lines and can be quite difficult to get rid of on your own.
BOTOX is a purified protein that temporarily prevents nerve signals from reaching the muscles. This gives the skin a chance to smooth out and appear more relaxed over time. Because there is no downtime with wrinkle relaxers, they are ideal for busy men and women who don't have weeks to recover.
What three areas are treated with BOTOX?
VIVIFY Med Spa can reduce signs of aging in a wide range of areas around the face, including:
The forehead: The muscles in this area are responsible for frowning, leading to the formation of horizontal lines across the forehead. "11" lines, or the vertical lines that appear between the eyebrows, are another standard concern.
The eyes: Fine lines may appear around the outer corners of both eyes. These wrinkles are called Crow's feet because they resemble the legs of a bird. People sometimes develop them from squinting too often.
The mouth: Lines above and below the lips can make you appear older. Smile lines, marionette lines, smoker's lines, and lipstick lines are all types of wrinkles that can be treated in this area.
How we create a custom injectable treatment plan
Master injector Michelle Buchanan believes in providing each patient with a unique BOTOX experience. This is why we take the time to assess your concerns and create a unique anti-aging treatment plan. We may treat one area or a combination of the forehead, eyes, and mouth, depending on your needs in Tampa, FL.
VIVIFY Med Spa may also recommend a combination of different injectables to achieve your desired results. For example, we often pair wrinkle relaxers with dermal fillers to provide comprehensive results. This approach restores missing volume, lifts the skin, and diminishes unwanted wrinkles in a single session.
When to expect BOTOX results
Patients typically see a noticeable difference within 48 – 72 hours after their BOTOX injections. Because the results are not permanent, you will need to schedule follow-up appointments every few months to maintain your refreshed appearance. With regular treatments, you may notice that the lines and wrinkles gradually become less severe over time. This is because the muscles are trained to relax, providing long-term anti-aging benefits.
Try our personalized BOTOX plans
Wrinkles in any area can affect your self-confidence. Now, you can smooth out fine lines and Crow's feet by calling VIVIFY Med Spa to book an appointment with board-certified nurse practitioner and certified master injector Michelle Buchanan. We offer a variety of injectables, including BOTOX, to meet your aesthetic goals in Tampa, FL.