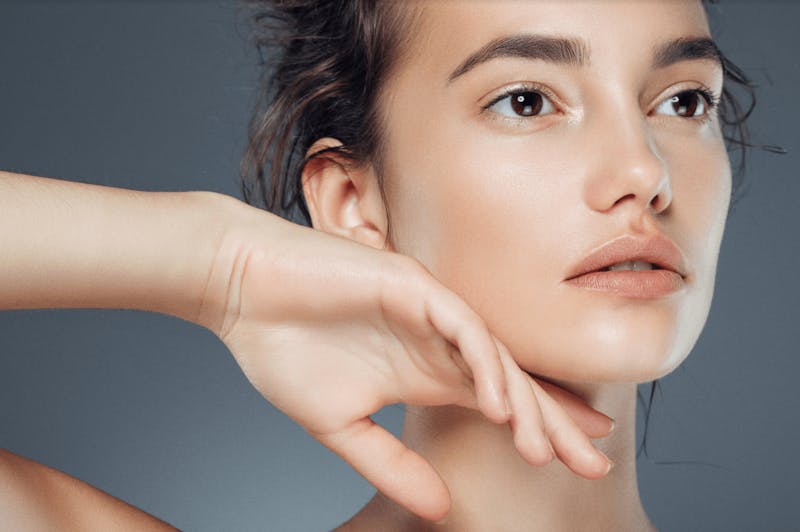 Radiofrequency (RF) microneedling encourages collagen production for smoother, firmer, and younger-looking skin. Though some people are concerned about scarring after microneedling, there is no evidence to support this claim. This treatment may even reduce your current acne scars.
If you are concerned about any part of the microneedling process, call VIVIFY Med Spa and meet with board-certified nurse practitioner Michelle Buchanan in Tampa, FL. Our staff can explain the benefits of this amazing therapy and put your mind at ease. Read below to learn about the RF microneedling process.
How does microneedling work?
Microneedling is a minimally invasive treatment that uses fine needles to create controlled micro-injuries in the skin. This stimulates our natural wound-healing process, which leads to the production of collagen. The new collagen addresses many different kinds of skin concerns, from fine lines and age spots to acne scars.
What does radiofrequency treatment do?
Radiofrequency energy carefully heats the deep layers of skin without damaging the surface. This tightens loose skin and improves the appearance of wrinkles and lines. Nurse practitioner Michelle Buchanan can examine your complexion and make recommendations about RF microneedling based on your needs and goals.
Does RF microneedling cause scarring?
There is no evidence that RF microneedling causes scarring. In fact, microneedling has been shown to reduce scars caused by acne. This is because collagen is a scar-reducing agent that smoothes out your skin over time.
Of course, patients should understand the side effects of microneedling and radiofrequency treatment in Tampa, FL. These include temporary redness, swelling, and bruising. Side effects are a normal part of the process and should dissipate on their own.
How to avoid scarring after RF microneedling
There are several ways to prevent potential complications, like scarring after RF microneedling. VIVIFY Med Spa can provide detailed post-procedure instructions, but here are some general tips:
Wash with gentle cleansers: Exfoliants and other harsh cleansers aggravate the skin and make side effects worse. Choose mild, fragrance-free products that will not harm the treatment area.
Avoid sun exposure: UV rays damage your complexion and reverse the benefits of RF microneedling. Stay out of the sunshine until your skin has fully healed.
Avoid pools and hot tubs: Chemicals like chlorine delay recovery and may even cause infection. Ask our team how long you should wait to swim.
Do not pick or pull at the skin: It can be tempting to pick your skin, but this can cause hyperpigmentation and scarring. Let your skin heal on its own.
When to expect results from RF microneedling
Most patients see an improvement in their skin within a few weeks of treatment. However, it could take several months to see the full effects of RF microneedling as new collagen is produced. Patients typically need a series of treatments to achieve their desired outcomes, but the number of sessions varies based on our recommendations at VIVIFY Med Spa.
Reduce acne scars and more with RF microneedling
There is no need to be concerned about scarring after microneedling or radiofrequency treatment if you follow our post-treatment instructions. VIVIFY Med Spa is here to answer questions and help you get the most out of your sessions. Learn more by scheduling a cosmetic consultation with board-certified nurse practitioner Michelle Buchanan in Tampa, FL. Our patients love their results.